Keeping the spice in your relationship.
Updated: Oct 25, 2021
Have you ever reached a point in your fitness journey where the routine has become so….routine?
You know what to expect after each rep, how muscle groups will react under resistance, you even know the verbal/facial expression you will make after finishing a set.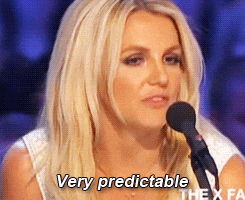 I've been there before, a few times actually.
As a health and fitness professional, one of my strengths is to plan. I love planning things out even if they don't go as planned I am trained to have a plan b, c, and d.
I plan my own workout routines, client programs, fitness event schedule, creative content and more.
However when it comes to that personal relationship with fitness, you want to be sure to add a dash of spice here and there.
Just like with any other relationship, if you become bored with the current state you might become complacent and not even realize it.
Before that happens I'm here to share my tip on how to keep that spice in your fitness life!
Take a fitness class or two.
Whether you love to workout solo, local gym member, or take fitness classes already; it's great to switch it up every once in a while! Taking fitness classes can expose you to new exercises, opportunity to meet new people and learn different techniques.
Plus, if you are new to a studio they tend to have great deals for new students or drop in specials! I definitely recommend trying a new fitness class once a month or every quarter. Pole dancing, yoga, cycling, boot camp, twerking, African dance, salsa, strength and conditioning….just to name a few!
Sign up for a virtual class.
Over the past few years virtual classes have become widely popular. Busy professionals have been exposed to the benefits of working out at home; no commuting, confidence boost, time saver, you can shower right after instead of running errands smelling like a sweat fest (maybe I just do that lol), plus they tend to cost less than in person classes.
Virtual classes are a great option to experience before taking an in person class, especially if it's a new interest.
Elevate your fitness goals.
Do you write your fitness goals down? Take transformation photos?
Whether you track your goals monthly, quarterly or annually make sure they are elevating as time goes on.
As your fitness goals elevate so should your fitness routines…..it's a matching set!
For example: If your initial goal is to lose 15 lbs and you reached that goal….what's next? Do you want to tone and sculpt? Weight lift? Build a strong core? Tone your booty?
Once you define your goal….what's the plan to achieve it?
Having a general idea of what your goal is when working out and eating clean will help with motivation and consistency towards achieving that goal.
As they say "a goal without a plan is simply a wish".
Workout with other people and solo.
If you are someone who typically prefers working out alone that's great!
If you are someone who prefers to workout out with a partner, that's also great!
Can I offer some advice though? Switch up your routine sometimes, helps to keep things fresh!
Next time you're in the gym and you see someone working on a similar muscle group as you, ask them if you can do the next set with them/spot them.
Next time you workout with a partner, experiment with new exercises that go hand in hand with your fitness goals.
You'll be surprised at the confidence boost you get whether you workout out with a partner or solo!
Treat yourself to new workout gear.
Whether it's new shoes, new fits, watch, equipment, yoga mat or a fanny pack; treat yourself! The more you achieve those fitness goals, the more your body and confidence enhances so why shouldn't your fitness gear should reflect that? If you like to dress cute when working out, do that with confidence. Don't let what other people may think stop you from shining! What you think about yourself is all that counts!
If you prefer working out in shorts and an oversize t-shirt then do that. Do what makes you feel comfortable when working on your body. If you wear a waist trainer when slaying, embrace the investment you made towards your goal to be snatched!
Getting dressed to workout is the same as for work or happy hour; wear what makes you feel your best and own it.
I know how it is to feel stuck in your fitness routine, wanting to switch things up but have no clue where to start. Make sure whatever spice you add to your routine is aligned with your fitness goals and have fun while doing so!
Remember this is your journey, it's you and fitness hand in hand….don't be afraid to add some spice!
Shawnte' Knox
Soul Health Chronicles LLC is a health and fitness business that develops fitness programs, events, personal training, coaching and more. Learn how to become part of SHC at www.soulhealthchronicles.com