Monthly Reflection Collection.
Updated: Feb 9, 2021
It's time for my monthly reflection collection! November was a super long month and I know it seems like I say that every month but it's true. November is the start of the holiday season and the calendar just seems to fill up overnight! During the thirty days of November, I continued to grow and become stretched in more areas in my life that I've ever imagined.
Below are a few takeaways from this month along with tips.
I encourage you to make time to reflect on a regular basis; whether by writing, talking, prayer, whatever your preference. It is as a great time to see your progress, setbacks, wins, lessons, and most importantly yourself in a different light.
Managing your time is essential.
The older I become, the more I realize the importance of structure and not spreading myself and time thin. I simply am not into the things I used to be and that is called growth for me.
My time, energy, and presence is of the upmost importance and I have learned to treat it as such, with no apologies. Throughout this year I have been intentional with where and who I spend my time with.And let me tell you, it has helped in so many areas of my life including realizing that I was focused on the wrongs things and people.
I have learned not to overbook myself and simply say no when I don't want to do something; plain and simple.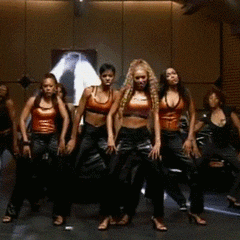 We tend to make things more complicated than necessary and forget that we are in control of our time. Don't allow your schedule run you. If an additional task is not aligned with your goals, say no to it, there's power in that two letter word!
Tip: Take a look at your schedule for the week every Sunday, plan out your week and be intentional with your time, duties, and responsibilities. At the end of the week take time to reflect on how you felt, whether you followed through with your schedule or got off track, that's okay.
Keep trying until you get it right!
The importance of human connection.
This time of year is hibernation for individuals, if you allow it. The weather change can alter your routine, if you allow it to become a distraction. What you allow is what will occur. I'm not saying risk your safety and tread into dangerous weather to socialize and connect. Please don't! I am saying that as humans we are meant to connect with one on another, through all seasons.
During Thanksgiving I was reminded of the importance of human connection while being around some of my favorite people. This quality time showed me that this does not have to only occur on major holidays. If you miss someone and want to hang out, pick up the phone and set a date. If you have long distance relationships of importance, tell them you would like to see them, book a flight and connect!
We all have a lot going on in our lives, we're all busy, I get it trust me. However staying connected on a genuine level with people you care about makes your world seem and feel so much bigger; helps us to take a breather and slow down. Make the time for those that are in your life, and even room for new people, amidst being busy.
Tip: Missing someone and want to talk or see them? Take the steps to make it happen; call, text, email, facetime, book a flight, just keep that connection strong if it's important to you.
The importance of speaking things into existence.
I am a firm believer in working hard for what you want. I truly believe that you can do anything you set your mind too; it may not come easy, it may take some time, but you can do it!
If you believe you can truly do something now is the time to claim it. It is time to remove the self-doubt, shame, society's expectations, other's opinions and approval and just do it!
Start right where you are.
I have been doing this all year and it has made such a difference! I'm studying for a certification that will take myself and Soul Health Chronicles to a higher level. Every day before I start studying I literally say ''I am going to pass this exam". Every. Single. Day. If it's meant for me I will pass, but not without putting the work in. Ask an you shall receive yes but……I think you have to also put work behind your ask/claim also.
Even on days when I don't make time to study for hours on end I say it, and most importantly I believe it, that's the gem. When you are trying to accomplish things that are new to you, it takes sacrifice, grind, and a belief in yourself. No one else is going to push you like you do. Nobody wants more for you than you, and most importantly nobody can accomplish things like you can. Surprise yourself of how far you can go, that's the only opinion that matters because you are your only competition.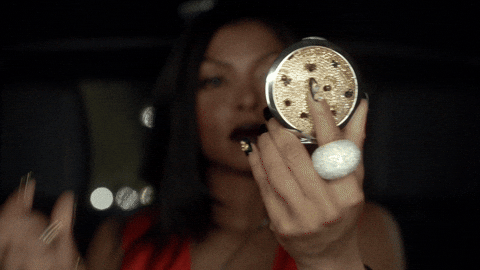 Tip: If you are currently working towards a goal, make it a priority to look yourself in the mirror and say "I can do __________." with confidence and affirmation every day and believe it.
The power of silence.
The more I learn about myself in this stage of my journey, I am learning the power of silence. And not in a negative sense at all. Being silent when making certain changes in your life. Being silent when that person just will never understand what you are relaying. Being silent to avoid an argument. Being silent and just taking it all in. Silence can be power depending on the circumstance and situation.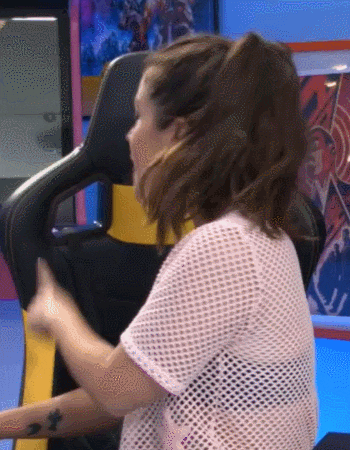 Tip: The next time someone tries to push your buttons and you know your reaction won't be on a positive note or a waste of your valuable energy, take a breath, walk away, and be silent; that will speak volumes.
November has certainly been a silencing month for me, as will December which is exactly what I have planned and prayed for. Several seeds are being planted involving my career, myself, goals, and Soul Health Chronicles. I will continue to walk my path confidently, work hard, push outside my comfort zone, stay connected, protect my space, and learn to be silent when necessary.
As always, work on becoming the best version of yourself, you are your only competition.
Shawnte' Knox
Owner, Soul Health Chronicles