Three takeaways from a message that relates to Soul Health Chronicles.
Updated: Feb 20, 2021
Have you ever heard a message that you felt was made just for you?
I had this experience this month, and I just can't get the message out of my mind. It was literally for me! Won't He do it? I am not going to go into too much detail but I wanted highlight a few takeaways that relate to Soul Health Chronicles.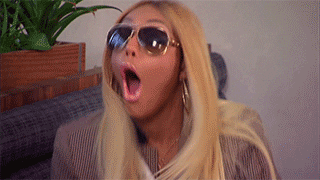 1. Your journey is your journey, stop comparing your progress to others.
Comparison is a silent killer (read more here: https://www.soulhealthchronicles.com/single-post/2017/12/17/A-silent-killer )
A killer of dreams, goals, ambitions, creativity, self confidence, self esteem, and so on. At times in our journey we may get the urge to compare where we are to another person; if you ever get that urge please catch yourself and redirect your attention to you and your path! Remind yourself that your journey is specifically designed for you and comparing yourself to what another is doing isn't going to get you any closer to achieving your goals. Take a stroll down memory lane and look at where you were two, three, or even just last year.You have made strides, compare yourself to the past version of you!
In the past I used to compare myself to others, whether it was physically, career wise, talents, skills, etc. I even found myself comparing myself to people I didn't even know. Once I seen what I was doing I really had to check myself; redirected my focus on to me and what I am trying to get done, it has been a true game changer. I regained my self confidence and self esteem back to an even higher level and constantly remind myself that if what someone else has or is doing was meant for me then it would have crossed my path. I embrace my gifts, passions, and my purpose confidently now more than ever.
2. "I am Shawnte' and only Shawnte' can handle what comes with being me."
Only you can truly handle what is made for you; your gifts, patience, ambitions, drive, goals, passions, failures, set backs and low points. People might look at you a certain way when you react (or don't react) how they would if they were in your shoes. And that's okay, let them continue to look your way and wonder how you handle it all while still slaying your goals. These shoes are only designed to fit me, not anyone else. And I wouldn't want to walk a mile in anyone else's shoes but my own okay!
During this message an example was given that a man used to ask why he didn't have certain gifts and talents; he finally had to remind himself that if he was meant to have those gifts, talents, and abilities then he would. It is important to realize our own gifts, passions, and talents and continue to grow, learn, strive, and progress in our own lane.
3. It might be confusing, but everything is working for your good.
This right here.....man oh man! This really hit my heart, like right in the middle! Honestly, I have been in a confused state lately, but still continuing to progress and grind nonetheless. There have been times where I question certain situations and tests placed on my journey; but my faith always, always, remains unshaken; its so powerful.
Yes, somethings are confusing right now but it's working for my good.
Yes, I might not know why this is a test in this season but it's working for my good.
This message served as a needed reminder that I might not understand why certain things are occurring in this season right now but it is working for my good. Everything that is occurring is either a lesson or a victory that I can't see right now because I haven't learned what I am supposed too, like I assume I should have already. My perspective is that everything occurring in my life; is to prepare, mature, increase my patience, change my perspective, stretch, grow, and mold me for the next step in my journey.
My role is to not fight it, rather embrace it, see a positive in any situation; continue to be disciplined, faithful, strong, and open to the lessons and experiences during this season. This message has reminded me to look at the bigger picture rather that what is in front of me currently.
I didn't write this blog to preach at all. I wrote this in hopes in inspire, encourage, and motivate someone. Your health and wellness journey is all about making choices. Making the choice to change old habits and implement new ones, making the choice to get rid of toxic, negative, draining, people and environments; replacing them with positive, empowering ones.
Making the choice to get started on your goals and dreams now, rather than waiting until everything is in place, because you will be waiting forever if so. Making the choice to change your perspective about your current situation, and if you aren't at the place to change it, try to find one positive out of it. Making the choice to not be so hard on yourself when it comes to fitness and "eating right" but rather taking it one step at a time, embracing the lifestyle (read more here: https://www.soulhealthchronicles.com/single-post/2017/12/04/It-is-a-lifestyle) continuing to remind yourself why got started in the first place and let that be the fuel to keep you going.
As always, work on becoming the best version of yourself because you are your only competition.
Shawnte' Knox
Owner, Soul Health Chronicles