Do Not Let Aunt Flo, Stop Your Flow.
Updated: Feb 20, 2021
Ladies, has your Aunt Flo ever killed your vibe?
Like have you ever planned to hit the gym, before or after work, pack your bag, get up early, whatever your routine maybe. And then....come into town.
Or how about when you have the perfect outfit for an outing, tried it on, looks bomb on you, and then Aunt Flo has other plans and all you want to do is wear black instead, or cancel all together.
Even when you know she is coming you never know what to expect when she comes to visit! Sometimes she stays for three days, maybe 5 or 7 days, every woman is different. But I think we can all agree that sometimes, that bih just kills our vibe when it comes to our health and wellness journey!
During this time, our cravings can get the best of us, we may skip workouts for a day or two, our mood and energy is just off balance; it's just something that none of us looks forward to every okay! I personally think feminine products should be free because we didn't ask for this. But hey women are strong and definitely rule the world, Aunt Flo is an example of how we make things look so easy and effortless. Just had to put that out there!
Below are a few tips in the area of health and wellness for when your Aunt Flo comes to town, that I practice myself. I encourage you to give them a try.
1. Don't push your body too hard.
When it comes to the first few days off Aunt Flo's visit, listen to your body and try not to push too hard. I usually hit the elliptical or stair master for cardio, but when she's in town I will take the bike or treadmill for cardio while focusing on weight training more.
2. Pick up the phone when your body has a craving.
When Aunt Flo is in town sometimes the meal preps and portion control plans we simply are not feeling. When that happens, listen and embrace the cravings. I am not saying go overboard but if you have a craving I say go for it! Get that milkshake, fries, burger, snickers, whatever it maybe! Check out a blog on my favorite snacks here: https://www.soulhealthchronicles.com/single-post/2017/12/17/A-different-type-of-crunch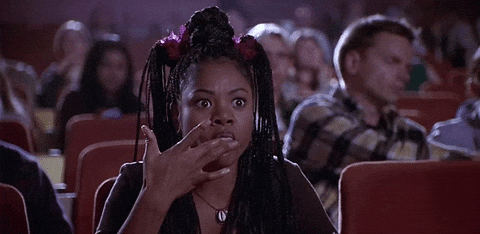 3. Stretch it on out.
Yoga is a great practice when Aunt Flo is here! I enjoy yoga for a number of reasons, one of them being that is helps with cramps! Certain yoga poses are great for relieving muscle pains, aches, and fatigue. A few of my favorite poses to relieve pain are child's pose, reclining twist, and cobra pose.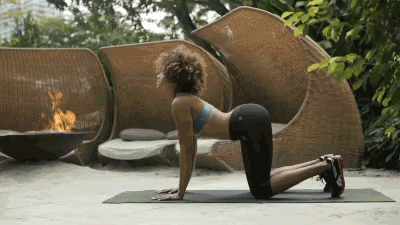 4. Get some relief before you slay a workout.
Whether ibuprofen is your go to, Midol, Tylenol and etc. or if you are a natural remedy type of chick, make sure to get that remedy in motion before slaying a workout. The worst thing is when your cramps creep in during a workout! And we do not want that do we ladies!
Soul Health Chronicles is the movement centered on empowerment, motivation, and inspiration while on your health and wellness journey! My blog serves as a reminder to millennial women to work on becoming the best version of yourself because you are your only competition!
Your health and wellness journey is all about choices. I have made the choice to not let my Aunt Flo stop my health and wellness journey! Now she might slow me down here and there but she can't stop this life long journey I am on. So I have made the choice to embrace Aunt Flo and use the tips above along the way. I encourage you to give them a try and share this post with a woman you think can also benefit! Let's continue to empower, inspire, and motivate each other, especially when Aunt Flo tries to stop our flow ladies!
As always work on becoming the best version of yourself. You are your only competition!
Shawnte' Knox
Owner, Soul Health Chronicles