Have you ever woke up in the morning not in the best of moods? Well for me that is 97.8% of my mornings. I'm what you would call not a morning person by far! I literally yell at the world when I hear the sound of an alarm clock, waking me up from my fire ass slumber.
Sometimes the thought of starting my daily routine just annoys my soul. It's like a constant repeat; work, gym, school, Uber, blah, blah, and a flaming hot more of blah. It can be hard to remain positive throughout the day.
When I'm out in the world and a person looks at me wrong or fucks up my order at my local breakfast spot, I want to sock everyone involved! I mean in this day and age I realize that everyone for the most part sucks or have sucky qualities about them.
But more importantly, I have learned that we can encourage each other and make each other great by doing the smallest thing. What is that thing you ask??
SMILE!!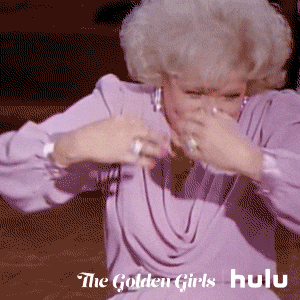 When you wake up exhausted and tired of your same routine, doing the things that will bring you greatness in the long run, SMILE! When you walk into the world and people are looking at you crazy for whatever reason SMILE.
When your order is messed up at Starbucks (for you bougie types) SMILE.
Although you may want to cuss people out for stupidity, lack of listening to your request, or annoyance as to why they are looking at you sideways; doing that will not put you or the other person in a good position. It will make you both feel worse about your day. WE ALL HAVE THINGS GOING ON IN OUR LIVES.
So moral of this blog is why live in a world so gray?
By giving people this small gesture it will help them realize that they are not the only ones going through it, empathize with them.
Be patient as we all are doing what we have to do to become the best versions of ourselves.
Make them great, YOUR greatness illuminates off of you.
That fake smile can take you a long way. Don't they say fake it until you make it?
Shawnte', the creator of Soul Health Chronicles is a workout lover and blogger. She is inspired by health and wellness journeys and wanted to create a platform for them to be highlighted and celebrated. She encourages people to work on becoming the best version of yourself and serves as a reminder that you are your only competition!
Learn more and connect with Shawnte' at www.soulhealthchronicles.com
#soulhealthchronicles #smile #fakesmile #fakeittilyoumakeit #goldengirls #blackgirlswhoblog #guestwriter #inspire #empower #motivate #fitness #food #selfcare #tistheseasontoslayyourgoals